A few new records from the eBay.. I am still on a lazy quest to collect the Rick ta Life vinyl releases. It will take a long time, I am sure.. I tend to forget until one pops up somewhere.
Here is 25 ta Life/Spazz split on clear vinyl. Rick still rocking the dreds in this one and minus the bulletproof vest.... heh.. Rick is definitely one in a million!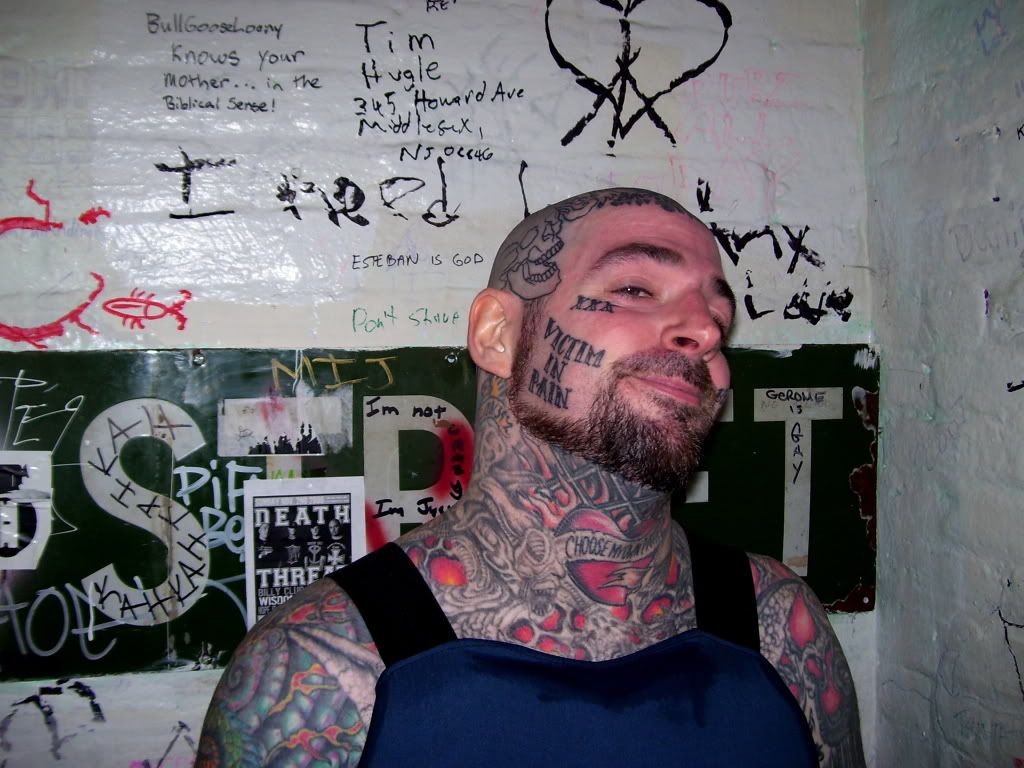 What a handsome bastard, huh?
Next is Melt Banana 3 song EP. This is just great presentation. I love this band for its originality and for the fact that no matter how bizarre they are.. they just keep doing their thing!
Last is another record with great presentation.. albeit a bit disguising.
Agoraphobic Nosebleed
:
Agorapocalypse
.
This comes on nice green vinyl and comes with a wonderful photo book! Look at the stunning images such as Trauma Queen!